Hector Aguilar-Carreño
Microbiology and Immunology | Website
virology | vaccine | viral immunology | viral entry | viral assembly
The main focus of my research program is to elucidate key components in enveloped viruses and their host cells that: 1] mediate viral entry into cells, 2] elicit cell immune responses, and 3] mediate viral egress from cells. Our overall goal is to understand these processes to facilitate the development of antiviral agents and effective vaccines. These goals are accomplished primarily using the important deadly Nipah and Hendra paramyxoviral systems, but are frequently applied to other systems.
Doug Antczak
Baker Institute for Animal Health | Website 


Immunogenetics |  MHC | placenta | T cell | immunoregulation
Immunological aspects of pregnancy; Immunogenetics; Immunity to Infectious Diseases. Primary species focus on the horse.
Avery August 
Microbiology and Immunology  | Website 


immunoengineering | gene regulation | T cell activation; immune cell activation | T cell differentiation
We are interested in the role of Tyrosine Kinases (TKs) in regulating the immune response, with the goal of using this information to manipulate immune responses. We are specifically interested in the Tec families of non-receptor TKs.
Manny Bacolod 
Microbiology and Immunology | website
cancer, | genomics | epigenomics | biomarkers | immune infiltration
I am currently interested in employing  predictive approaches (primarily through integrated analyses of public genomic datasets) that can be applied to various topics in cancer. These topics include: a) prediction of molecular markers for early cancer detection, b) predictive models for immune infiltration in cancer, c) predicting the epigenetic regulation and molecular pathways associated with  cancer progression and metastasis, and d) various topics related to  cancer therapeutics and drug resistance. The eventual aim is for these bioinformatic observations to be experimentally validated.
Frank Barat 
Microbiology and Immunology | website
Fibrosis | IFN | Innate receptors | dendritic cells
The main interest of the lab is centered on the basic understanding of nucleic acid recognition in autoimmunity and in particular on the potential clinical benefit of interfering with TLR signaling in human diseases.  We are using both human and mouse approaches and have focused on the role of the nucleic-acid specific TLR7, TLR8 and TLR9 in inflammation. The other main focus of the lab is to better understand the biology of human plasmacytoid dendritic cells.
Julie Magarian Blander 
Microbiology and Immunology | website 
infection | cancer | cell death | antigen presentation | innate immunity
The Blander Laboratory studies the mechanisms by which the innate immune system detects and responds to perturbations in homeostasis at the molecular, cellular and organismal level.  We study these responses in the context of infection, cell death, and malignant cellular transformation.
Andrew Brandmaier 
Radiation Oncology  
T cells | Radiation therapy | Immune tolerance | Tumor immunology | Immunotherapy
We are interested in immune tolerance and it's impact on T cell effector function. Our goal is to investigate immunotherapeutics for cancer. In particular, these interests are centered around combinatorial applications of immunotherapy and radiation therapy.
Ilana Brito 
Biomedical Engineering |  website 
Microbiome | host-microbe interactions | genomics | antimicrobial resistance | inflammation
The Brito  lab focuses on the mechanisms that underlie microbiome-associates disorders. By applying systems biology and precision engineering to develop microbiome-base diagnostics and therapeutics.
Nicolas Buchon 
Entomology | website 
microbiome | innate immunity | gene regulation | stem cells | pathogenesis
The Buchon laboratory focuses on the impact of pathogens and the microbiota on body homeostasis. By using systemic infection as a model for septicemia, and the gut response to infection as a model for mucosal immunity. Genomic and genetic approaches allow them to characterize new pathways involved in both resistance and resilience/tolerance to infection. They are particularly interested in the three way dialogue between gut microbes, intestinal stem cells, and gut structure and function.
Yung-Fu Chang 
Population Medicine | website 
proteome | vaccines | adjuvants | vaccine trial | microbial pathogenesis
My research interests focus on microbial pathogenesis, vaccine development and delivery, adjuvants,  and their protection mechanisms in animal models.
Pamela Chang 
Microbiology and Immunology | website 
Immunology | microbiology | gut microbiome | chemical biology
We are interested in understanding the impact of the gut microbiome, a vast population of microorganisms that inhabits our intestines, in regulating many aspects of human health and disease. To accomplish these goals, our lab employs biological and chemical approaches including the tools of molecular and cellular immunology, microbiology, chemical biology, organic chemistry, biochemistry, and cell biology.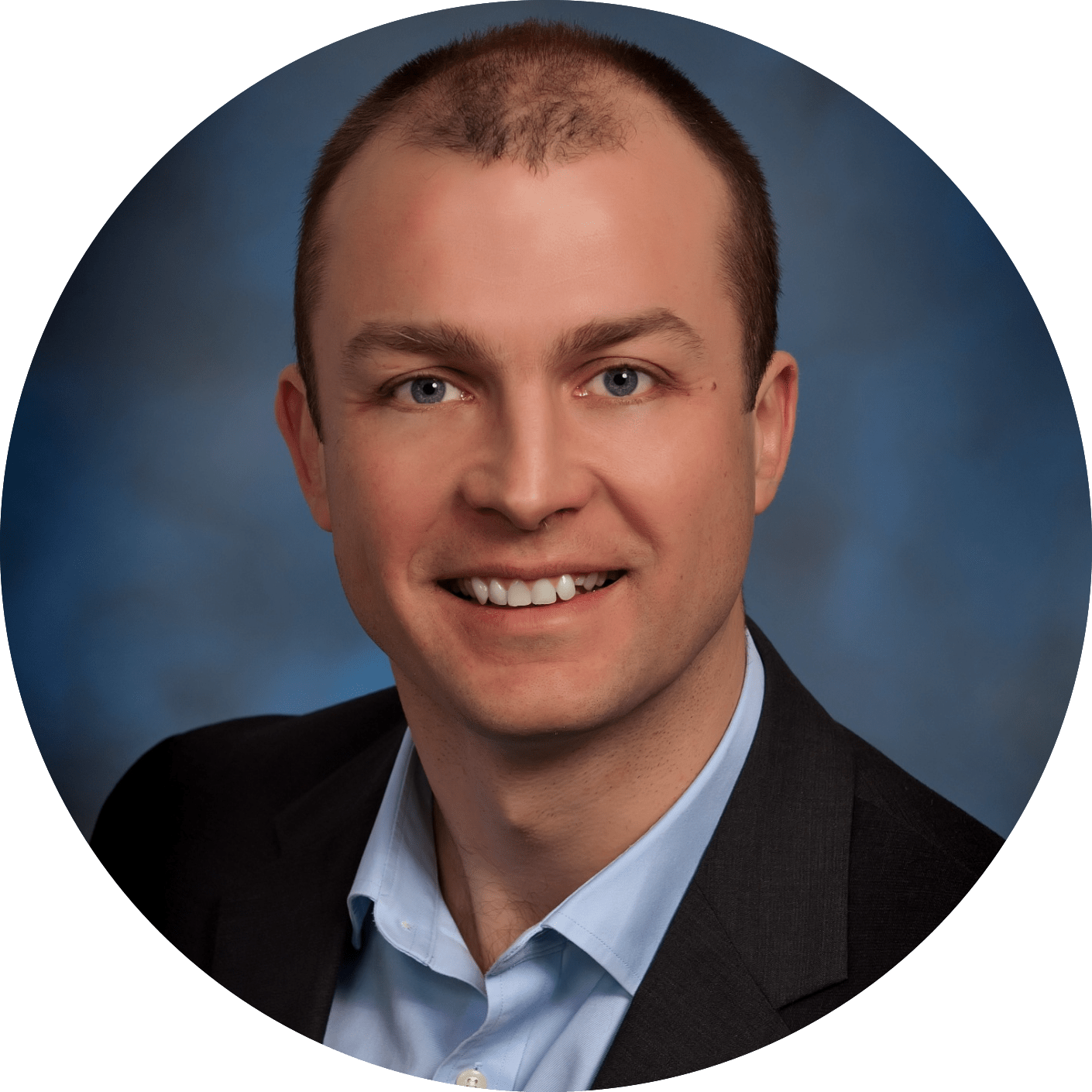 Jonathan Cheetham 
Clinical Sciences | website 
immunomodulation | macrophage | peripheral nerve repair | immunoengineering
Peripheral nerve repair. Specifically, understanding the relationship between the immune response to nerve injury and recovery and modulating the immune response to improve functional outcome after injury.
Soon Hon Cheong 
Clinical Sciences | website 
infection | reproductive immunology | microbiome | immunity | AMR
My lab is interested in using comparative approaches to advance reproductive medicine including infectious diseases, reproductive immunology, microbiome of the reproductive system, and the effects on the early neonatal period.
C.C. Chu 
Human Ecology | website 
Macrophage, Biomaterials, Inflammation, Drug delivery, Wound healing
New biodegradable biomaterials for a variety of biomedical applications like wound healing, drug delivery etc.Design and develop new tunable immune-responsive biomaterials to control macrophage phenotype for achieving desirable clinical outcomes.
Ted Clark 
Microbiology and Immunology | website 
vaccine development | therapeutic antibody discovery | membrane fusion | host-parasite dynamics | evolution of adaptive immunity
The Clark laboratory studies antibody-mediated immune responses to the protozoan parasite, Ichthyophthirius multifiliis, a major pathogen of freshwater fish.  They have additional interests in the production of recombinant membrane proteins more generally as subunit vaccines and as targets for therapeutic antibody discovery.  Lastly, they  study membrane fusion in the context of sexual reproduction.
Paula Cohen 
Biomedical Sciences | website 
stem cells | germ cells | meiosis
Cohen lab studies the role of DNA repair proteins in mediating germ cell development in mammals, the spermatogonial stem cell niche, DNA mismatch repair

Melissa Davis
Biomedical Sciences | website
cancer disparities | tumor-associated immune response | genomics | tumor subtypes | molecular epidemiology
We study the genetic links between cancer mortality and ancestry, particularly African ancestry in the context of cancer disparities. Currently, we are investigating the distinct tumor immuno-phenotypes we have discovered in breast cancer, related to West African Sub-Saharan ancestry, due to altered regulation of inflammatory factors.
Robin Dando 
Food Science | website 


taste | obesity | metabolism
The Dando lab studies taste and metabolism. They are particularly interested in how feeding behaviors can be influenced by obesity and inflammation.
Matthew DeLisa
College of Engineering | website 
immunoengineering | antibody engineering | glycobiology | glycoimmunology | vaccine engineering
Research in the DeLisa group focuses on understanding and controlling the molecular mechanisms underlying protein biogenesis – folding and assembly, membrane translocation and post-translational modifications – in the complex environment of a living cell. We focus on the molecular machines of protein biosynthesis both as a toolbox for the discovery, design and manufacturing of biopharmaceuticals and as targets for reprogramming cellular physiology.
Sandra Demaria 
Radiation Oncology | website 
Cancer immunotherapy | Combinations of radiotherapy and immune checkpoint blockade | anti-tumor T cell repertoire | mechanistic links between DNA damage response and tumor immunogencity
Work in the Demaria laboratory is currently addressing the molecular mechanisms that are responsible for the increased antigenicity and adjuvanticity of cancer cells in irradiated tumors. They have recently identified mutation-generated CD8 T cell epitopes that are selectively induced in irradiated breast cancer cells and we are currently determining their contribution to immune-mediated rejection of irradiated and abscopal tumors in mice models. The Demaria lab is also studying the immunological changes in cancer patients treated with radiotherapy and immune checkpoint blockade to identify determinants of response.
Diego Diel 
Population Medicine
Dr. Diel's research focuses the molecular mechanisms underlying virus-host interactions and more specifically on the mechanisms underlying viral immune evasion that contribute to virus virulence and disease pathogenesis. Their goal in studying virus-host interactions is to translate the fundamental knowledge generated with this research into improved vaccines and/or vaccine vectors for disease prevention and control.
Kate Dupnik 
Medicine | website 
host-pathogen response | transcriptome | mycobacteria
Dupnik's long-term goal as a physician-scientist is to explore differential human immune responses to mycobacterial pathogens, including Mycobacterium tuberculosis and M. leprae
Sabine Ehrt 
Microbiology and Immunology | website 
pathogenesis | molecular microbiology, | infection | host pathogen interactions
The lab is interested in the pathogenesis of Mycobacterium tuberculosis and explores the mechanisms by which this pathogen establishes and maintains persistent infections.
Olivier Elemento 
Englander Institute for Precision Medicine | website 
gene regulation | genetics |genomic sequencing | clinical data
The Institute has three main resources that enable the EIPM team to most efficiently match new, biologically-targeted therapies to patients who need it are next-generation genomics, biobanking, and computational biology. Our physician-scientists use the most advanced gene-sequencing technologies in our state-of-the-art laboratories to identify the genetic alterations that give rise to and drive each patient illness.
Julia Felippe 
Clinical Sciences | website 
B cell | immunoglobulin | gene regulation | regenerative medicine | vaccinology
Felippe's research program addresses 2 main interconnected areas: developmental immunology and immunodeficiencies, with focus on B cell generation and differentiation, and engaging discovery in basic immunology with direct application to clinical immunology. They study epigenetic gene regulation, immunoglobulin diversity, hematopoietic regenerative medicine, and vaccinology.
Cedric Feschotte 
Molecular Biology and Genetics | website 
Transposable Elements | Endogenous Retroviruses | Gene Regulation | Evolutionary Genomics | Innate Immunity
The Feschotte laboratory study transposons and endogenous viruses primarily in vertebrates, including humans. We seek to characterize the impact of these elements on the evolution and physiology of their host species including disease states
Julia Finkelstein 
Nutritional Sciences | website 
Nutrition, infection | inflammation | pregnancy | maternal and child health
Nutrition, infection, and inflammation in pregnancy Role of key micronutrients (iron, vitamin B12, folate) in the etiology of adverse perinatal outcomes (including anemia, infections, birth defects). Design of interventions to improve the health of mothers and young children, with emphasis on resource-limited settings
Robert Furler 
Microbiology and Immunology | website 
Immunometabolism | Mechanobiology | Immunology | HIV/AIDS | Immunotherapy
The primary focus of my research is to understand the mechanical and metabolic drivers of immunity to enhance immunotherapeutic approaches to infectious diseases and cancer. Integration of immunometabolism and cellular mechanics underpins how cells function and how they are dysregulated during AIDS progression. To investigate the cellular mechanisms of disease, I have built a strong background in microscopy techniques including confocal microscopy, live-cell imaging, scanning electron microscopy, transmission electron microscopy, and two-photon microscopy.
Lorenzo Galluzzi 
Radiation Oncology | website 
autophagy | apoptosis | breast cancer | nutritional interventions | tumor immunology
The current interest of their team is to elucidate the links between cellular pathways of response to stress including (but not limited to) autophagy, cellular senescence and multiple variants of regulated cell death, and the preservation of organismal homeostasis, with a particular focus on anticancer immunity.
Rob Goggs 
Clinical Sciences | website 
Hemolytic anemia | thrombocytopenia | biomarkers | antimicrobial resistance | microbiome
Clinical Trials: Novel hemostatic therapies for bleeding; novel immunosuppressive therapies for IMHA; interventional trials for sepsis management.Laboratory Research: Biomarkers in emergency and critical care, novel assays for diagnosis and management of hemorrhage and thrombosis, investigating canine neutrophil extracellular traps, evaluating canine platelet function, effect of antimicrobials on the microbiome.
CJ Guo 
Medicine | website 
microbiome, small molecules, host-microbe interaction
The human microbiota, including the microbes living on/in the human body, modulates host biology in multiple ways. Their research aims to study the chemistry and biology behind microbe-host interactions in the context of health and disease at the level of molecular mechanisms.
Monica Guzman 
Pharmacology | website 
My primary research interest is the identification of novel therapeutic approaches for targeting leukemia stem cells (LSCs) without harming normal hematopoietic stem cells (HSCs).
Maureen Hanson 
Molecular Biology and Genetics | website 
myalgic encephalomyelitis/chronic fatigue syndrome | immune cell metabolism | extracellular vesicles | infection | gene regulation
The Hanson lab studies immune dysregulation in the disease Myalgic Encephalomyelitis/Chronic Fatigue Syndrome, by examining physiology of immune cells, levels of cytokines and other signaling proteins, cargo of extracellular vesicles, mitochondrial genomes, and transcriptomes of immune cells. Dr. Hanson is the Director of the Cornell Center for Enervating Neuroimmune Disease
Dave Holowka 
Chemistry and Chemical Biology
Cell signalling |  cell trafficking | membrane structure and function | imaging | fluorescence methods
Immune cell signaling
Fenghua Hu 
Molecular Biology and Genetics | website 
Cell biology | neurodegeneration | microglia mediated inflammation | autophagy lysosome
Molecular and Cellular Mechanisms of Neurodegeneration
Weishan Huang 
Microbiology and Immunology | website 
Regulatory lymphocytes | immune checkpoint | allergic asthma | inflammation | immune memory
We are interested in the genetic and environmental factors that regulate regulatory lymphocyte development and function, and how they interact to regulate immune homeostasis.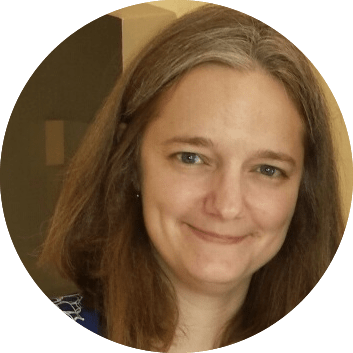 Kelly Hume 
Clinical Sciences | website 
Cancer | DNA damage response | chemosensitivity | biomarkers | drug repurposing
My research can be grouped into 3 broad categories: i) defining the role of DNA damage response mechanisms (DDR) in tumorigenesis and chemosensitivity as a means to identify biomarkers and therapeutic targets, ii) repurposing of drugs to find low-cost anti-cancer therapeutics, and iii) evaluating the response of normal tissues to anti-cancer therapeutics and examining the clinical progression of cancers in veterinary species.
Lionel Ivashkiv 
Medicine | website 
cytokines | signaling | epigenomics | macrophages | rheumatoid arthritis
Dr. Ivashkiv's laboratory investigates the pathogenic mechanisms of cytokines in inflammatory and musculoskeletal conditions such as rheumatoid arthritis, osteolysis and orthopaedic implant loosening/failure, and systemic lupus erythematosus.
Brad Jones 
Microbiology and Immunology | website 
cytotoxic t cells | antiviral immunity | immunoengineering | natural killer cells | immunoediting
To advance our understanding of the relationship between HIV and the human immune system, primarily cytotoxic T-cells and natural killer cells.
Steven Josefowicz 
Pathology | website 
inflammation | epigenetics | trained immunity | histones | H3.3
(1) Histone functional genetic models to study epigenetic regulation of mouse hematopoiesis and immune cell development. (2) Mechanisms and function of epigenetic memory of inflammation in hematopoietic stem cells.(3) "Signaling to chromatin" and histone phosphorylation induced chromatin architecture dynamics in inflammatory gene induction.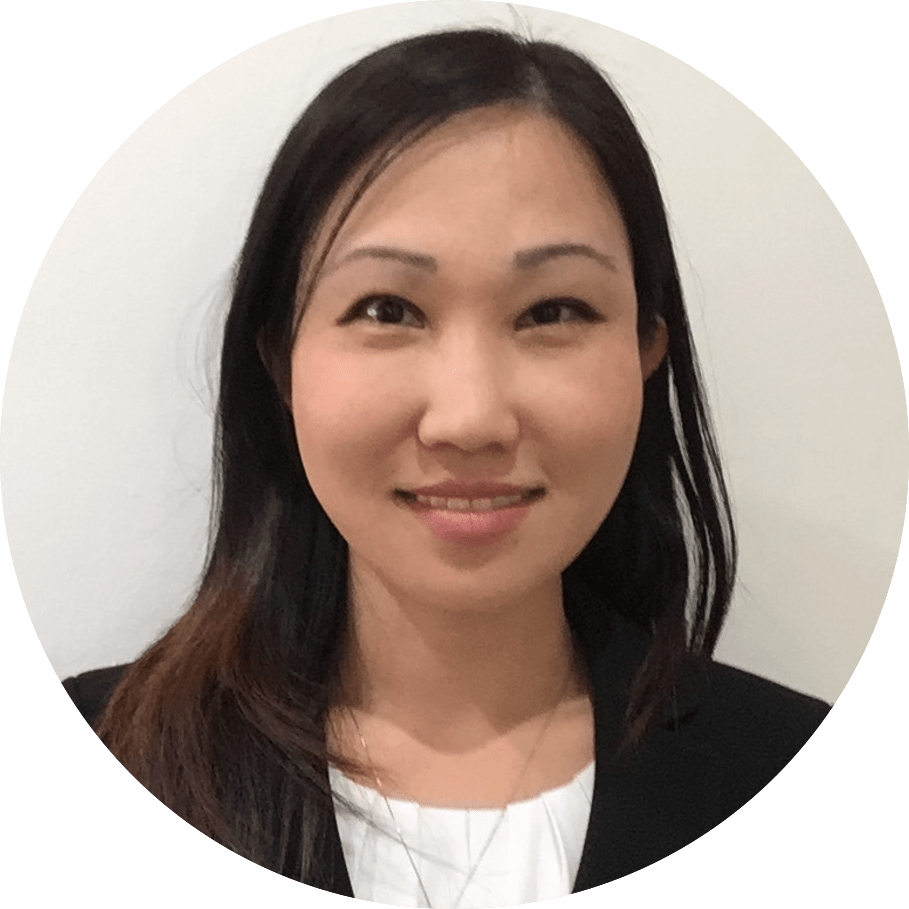 Josephine Kang 
Radiation Oncology | website 
Microbiome | radiation | prostate cancer
They are interested in the microbiome and how it impacts efficacy of immunotherapy and radiation.
Dan Klessig 
Boyce Thompson Institute 
salicylic acid, plant innate immunity
My lab studies innate immunity in plants with particular focus on the role of salicylic acid (SA). We also are identifying new targets of SA in humans.
Gary Koretzky 
Medicine | website 
T cells | signal transduction, | adapter proteins | immune development |cancer immunology
Our work has focused on the molecular events important for immune cell development and function with a particular interest in the signaling events initiated by surface receptor engagement. We have been particularly interested in how adapter proteins nucleate multi molecular complexes that regulate, both positively and negatively, immune cell activation. Most recently, we have explored the impact of modulating key signaling pathways in the host response to malignancy
Jan Lammerding 
Biomedical Engineering | website 
mechanobiology | cell migration | nucleus | cancer | imaging
The research in the Lammerding laboratory is focused on developing novel experimental techniques to investigate the interplay between cellular mechanics and function, with a particular emphasis on the cell nucleus and its response to mechanical forces during cancer cell migration and in the pathogenesis of muscular dystrophies and cardiomyopathies caused by mutations in nuclear envelope proteins.
Brian Lazzaro 
Entomology | website 
genetics/genomics | host-pathogen interaction | evolution | bacteria | Drosophila
Research in my group is focused on the evolutionary genomics of insect-pathogen interactions, emphasizing such questions as how natural selection operates on host immune systems, why individuals vary in susceptibility or resistance to infection, and what dictates whether opportunistic pathogens succeed or fail at establishing infection.
Cynthia Leifer 
Microbiology and Immunology | website 
immunoengineering | inflammation | infection | innate immunity, | vaccines
There is a fine balance between appropriate, host-protective, immune responses and dysregulated autoimmune and pathologic inflammation. The Leifer lab investigates how immune responses are induced and regulated with the hope of developing treatments to improve host defense and vaccines, or to limit autoimmune pathology. We use macrophages and the Toll-like receptors that they express to initiate these responses as a model system to investigate microenvironmental and intracellular regulatory mechanisms.
Manigandan Lejeune 
Clinical Parasitology | website 
host-parasite interactions | biodiversity | diagnostic parasitology
Studying host-parasite interactions that involves disciplines like pathology, immunology, molecular biology and gastroenterology Studying biodiversity of parasites of North American wildlife
Hening Lin 
Chemistry and Chemical Biology | website 
post-translational modification | drug discovery | enzymes, |cell signaling | allosteric
My lab tries to understand regulatory mechanisms of protein function, such as protein post-translational modifications and allosteric modulation, and to use the understanding to develop potential therapeutics for treating human diseases, including immune diseases.
John Loftus 
Clinical Sciences | website 
Immune-mediated disease | inflammaging | immunosenescence | biomarkers | immune regulation
My lab is currently focused on two areas of immunology, canine immune mediated disease and aging of the immune system. We are particularly interested in identifying mechanistic biomarkers to help improve, diagnosis, prognosis and treatment of disease. For example, we recently found Vitamin D levels in dogs with immune-mediated disease are associated with survival.
Theresa Lu 
Microbiology and Immunology | website 
immune cell-stromal interactions | lymph nodes | skin | lupus | scleroderma | lymphatics
The Lu lab studies the immune circuit in disease, seeking to understand how immune cell-vascular-stromal interactions in lymph nodes and skin lead to tissue injury and protection in the context of autoimmune diseases.
David Lyden 
Pediatrics | website 
cancer metastasis | exosomes/exomeres | pre-metastatic niche | biomarkers | asymmetric-flow field-flow fractionation
Their current studies are focused on the molecular pathways activated by tumor exosome uptake at the metastatic site and identifying potential therapeutic targets to thwart metastasis. My team has made significant contributions to the identification of the role of exosomes in melanoma, pancreatic and breast cancer metastasis.

Minglin Ma
Biological and Environmental Engineering |website
immunomodulation | organ rejection | cell therapy | type 1 diabetes | biomaterials
Cell therapy for type 1 diabetes

Xiaojing Ma 
Microbiology and Immunology | website 
tumor immunology | cancer metastasis | ubiquitin ligase, |neoantigens | macrophages | dendritic cell | T lymphocytes
We investigate (1) how UBR5, a novel protein ubiquitin ligase frequently altered in human cancers, promotes tumor metastasis by regulating epithelial to mesenchymal transition (EMT) in a cell intrinsic manner;(2) to identify UBR5' E3 ligase substrates and interacting protein partners; (3) to identify potential, antigens' induced in UBR5-deficient tumors that trigger T cell responses for future cancer vaccine development and immunotherapy; (4) to identify prototypical molecular ' of UBR5 via Proteolysis Targeting Chimera (PROTAC).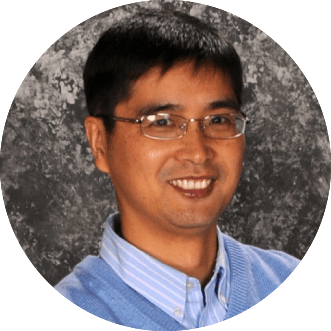 Yuxin Mao 
Molecular biology and Genetics | website 
structural biology | infection | cell membrane trafficking and signalling
Our lab study Legionella infection and host interaction
Irina Matei 
Pediatrics | website 
cancer | exosomes | inflammation
My research focuses on deciphering the role of exosomes in mediating the crosstalk between the host immune system and the tumor, and the mechanisms through which exosomes coax the immune system to contribute to malignant progression. Our ultimate goal is to mine the translational potential of tumor exosome-immune system interactions.
Saurabh Mehta 
Nutritional Sciences | website 
Nutritional Immunology | Microbiome | Diagnostics | Infectious Disease | Global Health
The central theme of my research is the interplay between nutrition, inflammation, and infection. Specifically, my research is on a) identifying risk factors that predict poor health in our communities as early as possible through active surveillance; b) inventing field-friendly devices such as the Cornell NutriPhone and FeverPhone to enable community-level or point-of-need diagnoses; and c) intervening to modify the identified risk factors mainly through sustainable interventions.
Ari Melnick 
Medicine | website 
Germinal centers | lymphomas | epigenetics | chromatin | transcription factors
We explore epigenetic mechanisms that are required to drive the humoral immune response, and how disruption of these mechanisms cause malignant transformation into lymphomas.
Irene Min 
Surgery | website 
immunoengineering | gene regulation | endocrine cancer
I have been working on a new technology in immune-oncology field leveraging on my expertise in gene expression analysis and genetic engineering. I have been working on a new technology in immune-oncology field leveraging on my expertise in gene expression analysis and genetic engineering.
Vivek Mittal 
Cell and Developmental Biology | website 
Tumor microenvironment | immune tumor crosstalk | immunotherapy | combination treatments | lung cancer | breast cancer | EMT | metastasis
We use integrated preclinial and clinical investigations to determine the contribution of the tumor reprogramed immune microenvironments in lung cancer and breast cancer. We are investigating modalities including subablative radiation and agents that target T cell dysfunction, endoplasmic stress as potent immunomodulators to enhance to the efficacy of immune checkpoint inhibitors.
Carl Nathan 
Microbiology and Immunology | website
infection | AMR | tuberculosis | macrophages
The lab studies host-pathogen interactions, focusing on macrophages and Mycobacterium tuberculosis (Mtb). Most projects in the lab today fall into one or more of the following broad topics: host pathways controlling susceptibility and resistance to Mtb; biology of Mtb in non-replicating (NR) states; and approaches to overcome the phenotypic resistance of non-replicating Mtb to most antibiotics by developing new kinds of antimicrobial molecules.
Nozomi Nishimura 
Biomedical Engineering | website 
I develop optical tools for imaging the behavior of cells within in vivo preparations. I apply these tools in many systems, but have particular interests in studying the effects of microvascular dysfunction in the heart and brain. These disorders trigger the recruitment and activation of many immune and inflammatory cell types that, together with the local cells, determine the course of the lesion progression
Douglas Nixon 
Microbiology and Immunology | website 
HIV-1 | Human endogenous retroviruses | major psychiatric diseases | cancer | microbiome
The Nixon lab interested in host pathogen interactions in human retrovirus infections, including HIV-1 and human endogenous retroviruses
Anthony Ong 
Human Development | website 
aging | emotions | relationships | stress | human health
Ong's current research interests include the social determinants of health in later adulthood, particularly the role of social isolation and loneliness; the pathways linking positive emotions to quality living and health morbidities in both clinical and healthy populations
John Parker 
Microbiology and Immunology | website 
virus | innate immunity | celiac disease | translation | viral replication and assembly
My lab is interested in host-cell-virus interactions. We primarily study mammalian orthoreoviruses. Current projects include: mechanisms of viral compartmentalization and commandeering of the host translational machinery; viral mechanisms of counteracting the innate immune response; single-cell sequencing of virally infected cells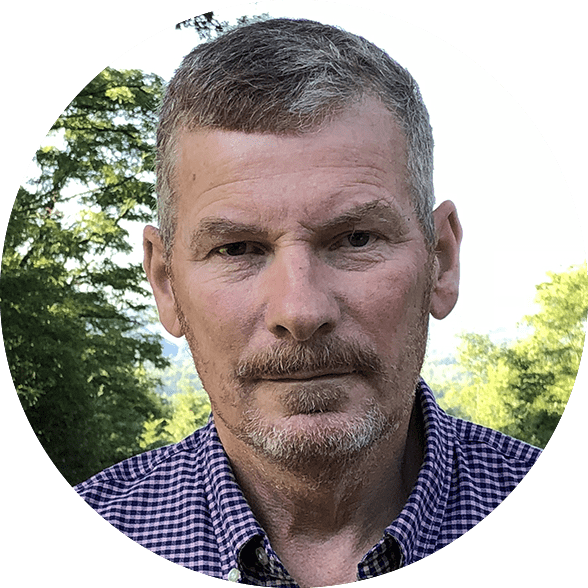 Colin Parrish 
Microbiology and Immunology | website 
virology | host range | antibody | receptors | structures
We examine the evolution, structures, and virus:host interactions, in particular those that control host range. A focus is on the virus:receptor interactions, in particular the transferrin receptor and sialic acids. We also study the antibody responses to these viruses, including the structures of antibodies bound to viral antigens
Kyu Rhee 
Microbiology and Immunology | website 
metabolism | antimicrobial resistance | infection | metabolomics | pathogenesis
We are interested in the chemical biology of metabolism as a mediator of the host-pathogen interaction. We focus specifically on Mycobacterium tuberculosis and its ability to both asymptomatically infect and cause disease in humans
Brian Rudd 
Microbiology and Immunology | website 
CD8+ T cells | infant immunity | microbiome | miRNA | adaptive immunity 
My lab is focused on understanding basic principles of immunity against infection and age-related changes that alter immune responses in early life. We also are interested in determining how environmental factors (maternal diet, microbiome, infections) alter immune ontogeny and function
David Russell 
Microbiology and Immunology | website 
Mycobacterium tuberculosis | HIV-1 | macrophage | lung immunity
We study the biology of Mycobacterium tuberculosis and HIV-1 infections in the context of our evolving appreciation of myeloid cell heterogeneity in vivo. Our studies extend to human subject analysis in Malawi and South Africa, and incorporate novel drug discovery of host-dependent and host-directed therapeutics
Jane Salmon 
Rheumatology | website 
lupus | pregnancy | inflammation | complement
The goal of Dr. Salmon's research is to identify predictors and determinants of disease phenotype in systemic lupus erythematosus (SLE) and related diseases, and to thereby identify targets for therapy.
Chris Schaffer 
Biomedical Engineering | website 
in vivo imaging | nonlinear microscopy | vascular inflammation | neurodegenerative disease
My lab develops and uses advanced optical techniques to observe and manipulate in vivo biological systems, with the goal of constructing a microscopic-scale understanding of normal and disease-state physiological processes in the central nervous system.
John Schementi 
Biomedical Sciences | website 
DNA repair | genomic instability | inflammation | reproduction | cancer
My lab studies mechanisms of genome maintenance and consequences of genome instability. Such consequences include cancer, cellular senescence, impacts on stem cells, and lethal levels of inflammation.
Wen Shen 
Cell Biology | website 
cancer | genome | epigenome | immunity | PTEN
The Shen Lab lab investigates the genetic, epigenetic and metabolic mechanisms of cancer evolution. Our research is focused on understanding the role of PTEN in protecting the genome, maintaining chromatin architecture, suppressing tumorigenesis, and governing tumor immunity
Gennady Shvets 
Biomedical Engineering | website 
Cancer | multi-drug resistance | drug screens | all-optical cytopathology | microfluidics
My group is interested in developing novel label-free cell assays by integrating vibrational spectroscopy, microfluidics, and dielectrophoresis.
Ankur Singh 
Biomedical Engineering | website 
Immunoengineering | Cancer Bioengineering | Metabolic Syndrome & Microbiome | Immunomodulation | Biomaterials
Barry Sleckman 
Pathology |website 
T cell development | DNA damage responses | Antigen receptor gene rearrangement | lymphoid tumors
Development of the adaptive immune response and integration of DNA damage responses and immune responses.
Selin Somersan-Karakaya
Medicine | website 
nitrosative stress | macrophage | dendritic cell | tuberculosis | oxidative stress
Characterize host and bacterial pathways that are important in Mycobacterium tuberculosis survival in the host and identify targets whose inhibition will render Mtb more susceptible to host defenses
Gregory Sonnenberg 
Medicine | website 
mucosal immunology | microbiome | innate immunity | chronic inflammation | cancer
The focus and long-term research goals of the Sonnenberg Laboratory are to interrogate the mechanisms that maintain a state of health in the human gastrointestinal tract.
Tracy Stokol 
Population Medicine | website 
cancer | hemostasis | infection | virus, horse
I work on links between hemostasis, immunity and cancer and infectious diseases, particularly equine herpes virus type-1 in horses.
Gerlinde Van de Walle 
Microbiology and Immunology | website 
pathogenesis | veterinary | virology | stem cells
The objective of Dr. Gerlinde Van de Walle's research is to open up new avenues towards therapeutic intervention by better understanding the pathogenesis of diseases important to veterinary and human medicine. To this end, our lab uses various model systems, including in vitro 2D cell cultures, ex vivo 3D explant and organoid models, and in vivo rodent and large animal models
Claire Vanpouille-Box
Radiation Oncology | website 
radiation | immune response | TGF-beta superfamily | glioblastomas
The main focus of our laboratory is to investigate the key factors impacting the immunogenicity of radiotherapy in glioblastomas. More specifically, we are interested in dissecting the role of TGF-beta superfamily members (i.e. TGF-beta and activin A) in the neoplastic transformation of malignant gliomas as well as in the immunosuppression of its tumor microenvironment.
Yadong Wang 
Biomedical Engineering | website 
immunoengineering | biomaterials | cancer | polymer | drug delivery
My lab is interested in cytokines as therapeutics. Our goal is to control the immune system without using cells. We design polymers to extend the interleukin's half-life in vivo
Gary Whittaker 
Microbiology and Immunology | website 
infectious disease | virus entry | vaccines | diagnostic tests | public health
The structure and function of viral envelope proteins'Äîhow genomic mutations lead to changes in the envelope proteins and control viral pathogenesis in influenza viruses and coronaviruses' SARS-CoV, MERS-CoV and feline coronaviruses; novel vaccines and diagnostic test development