Black lives matter.  We stand in solidarity with the black community and are committed to supporting positive change.  Read on.
The Cornell Center for Immunology leverages Cornell University's unique strengths and builds synergistic collaborations across the University's campuses, schools, departments, and disciplines to enhance research capacity and scientific discovery in immunologic sciences.
---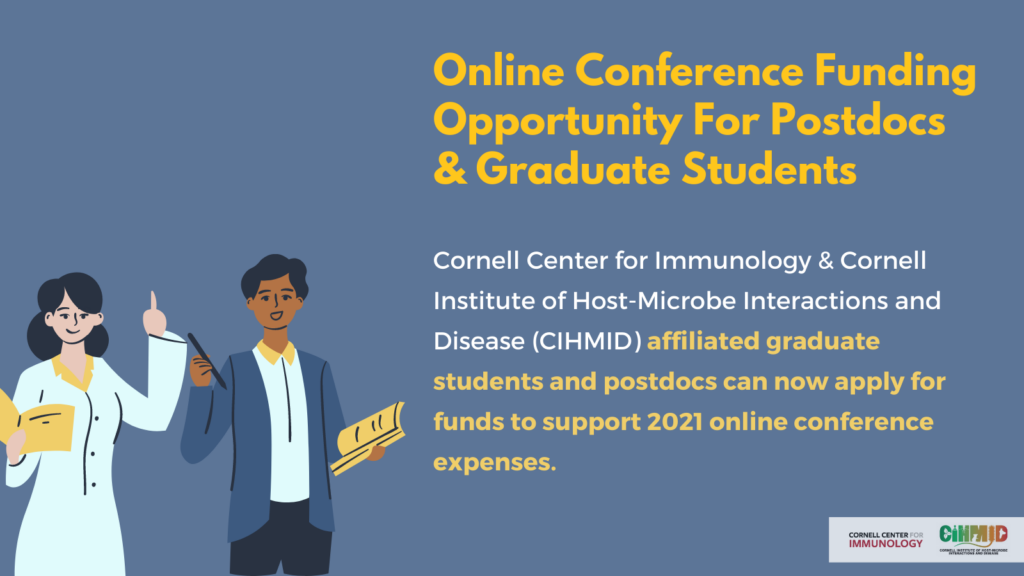 ---

Multiple Tenure-track Immunology Faculty Positions Available
The Department of Microbiology and Immunology and the Center for Immunology invite applications from scientists focused on Molecular or Cellular Immunology for multiple tenure-track positions at the Assistant, Associate or Full Professor levels. These recruitments are part of the Cornell Provost's Radical Collaborations initiative designed to bring to the Ithaca campus individuals who work at the cutting edge of their discipline and who will contribute new insights to our scientific community. We are seeking outstanding investigators who use innovative approaches to study innate or adaptive immunity, including but not limited to host-microbe interactions, mucosal immunity, tumor immunology, neuro-immunology, autoimmunity and vaccines. Candidates with interests in high-dimensional genomic and imaging approaches are particularly encouraged to apply. Read the full announcement here.